Exploring the charming Caribbean town of San Pedro, Belize can be a thrilling experience. Just beyond town, however, are some incredible island treasures that without transportation can be difficult to experience. With that said, renting a golf cart is the perfect solution to explore all the paradise Ambergris Caye has to offer. In this blog, I share our experience renting a golf cart in San Pedro, Belize and how it made our trip that much more enjoyable.
Delivery and Pick-Up
We rented a golf cart through a local rental company called Luxury Golf Cart Rental. We were staying about a 30 minute ride North of San Pedro town for part of our travels, so having self-reliant transportation was important to us. They delivered the golf cart to our hotel in town, The Palms Oceanfront Suites, which was incredibly convenient. The process was seamless, and within a few minutes, we were on our way to our remote accommodation. We opted for a 4-seater golf cart, which was plenty spacious enough for the two of us and our bags.
The rental company also offered an airport drop-off service, which we didn't use, but it's a great option for visitors who want to drop off the golf cart at the airport before they leave.
Exploring the Island
Renting a golf cart not only allowed us to transport ourselves to our accommodation North of town, but it also allowed us to explore the island at our own pace. We visited the popular tourist spots, such as Secret Beach and the The Truck Stop, and discovered some hidden gems that we wouldn't have found without the golf cart. We also enjoyed driving around the town and checking out the local shops and restaurants by golf cart, rather than by foot. Because there are so many golf carts in town and the streets are incredibly narrow, it can be stressful to explore by foot at times, making having a golf cart a nice option.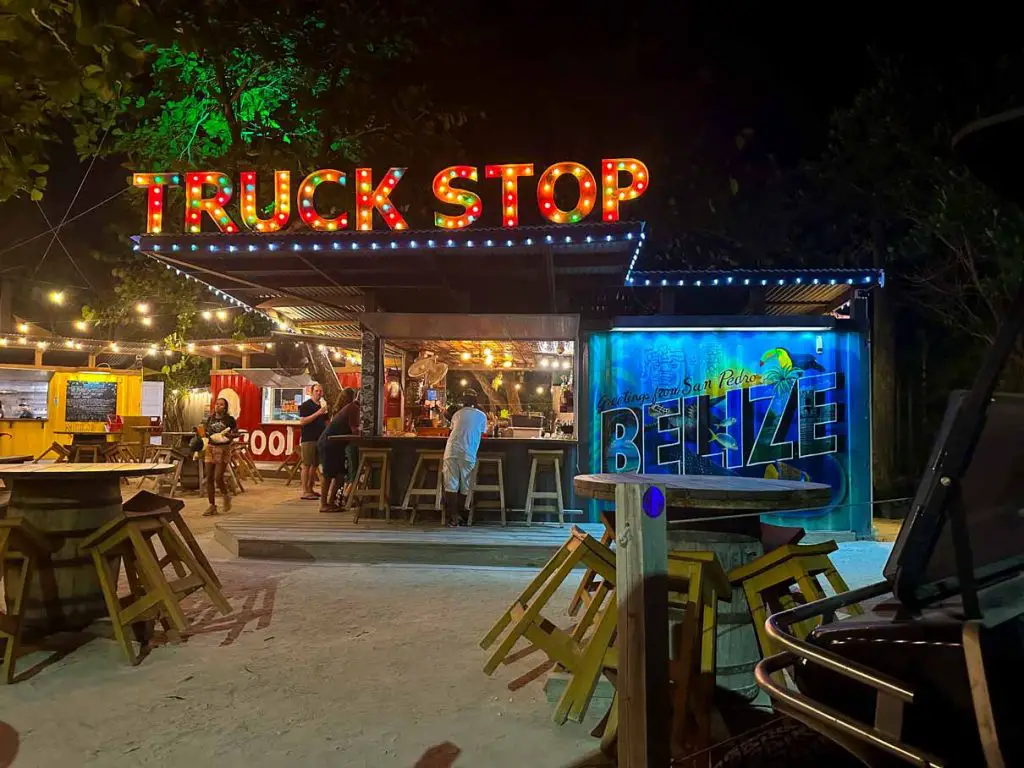 Driving a golf cart is easy, and the island is relatively small, so we didn't have to worry about getting lost or navigating complex roads. Generally, that is one main road that goes North, and one that goes South. If you stay on those, it is nearly impossible to get lost. Plus, we could park almost anywhere, which was convenient when we wanted to stop and take a quick photo or grab a bite to eat at one of the restaurants off the road heading North.
Before you embark on your exploration of the island, be sure to read up on 5 San Pedro Town Traffic Hotspots from tacogirl's blog to ensure optimal safety and fun!
Cost of Renting a Golf Cart in San Pedro
The cost of renting a golf cart varies depending on the size and duration of the rental. We rented a 4-seater golf cart for a week, and it cost us $225. However, we did book as group with family who was on the Island with us for my sister's wedding, which meant we got a group discount. It is also important to know that renting a golf cart for a week will cost less per day than renting it by the day.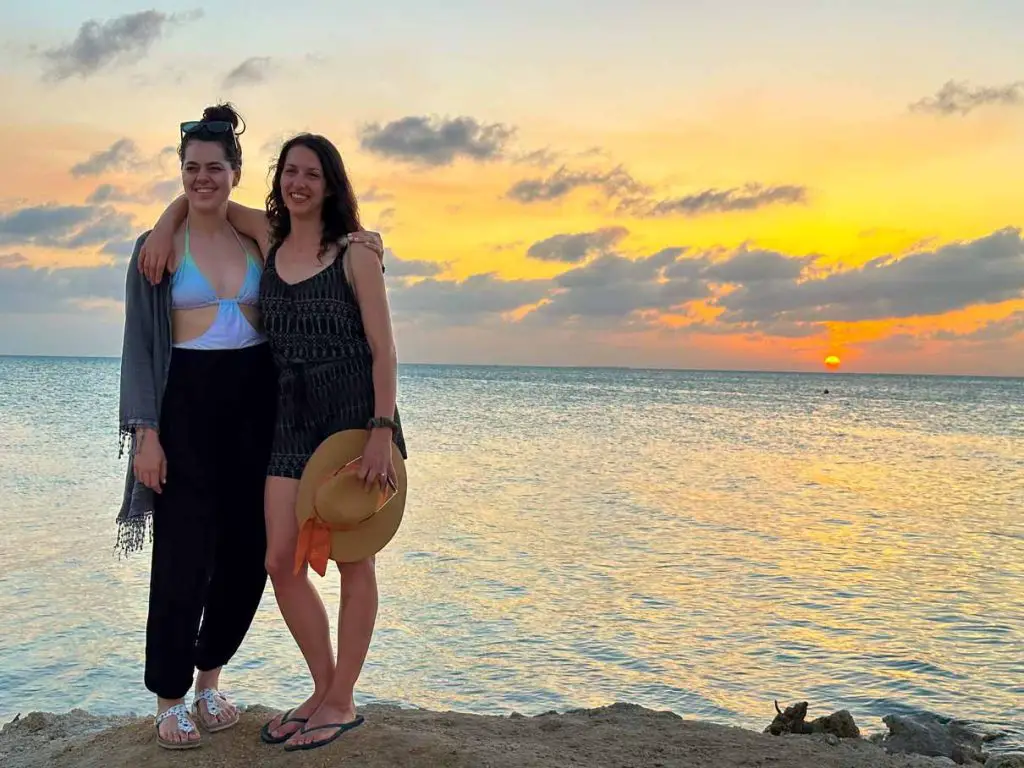 While it may seem liked an unnecessary added expense to some, it is no doubt a worthwhile investment, especially if you plan on exploring the island and visiting the many tourist spots outside of town.
Final Thoughts on Renting a Golf Cart in San Pedro, Belize
Renting a golf cart in San Pedro, Belize, was a fantastic experience. It allowed us to explore the island at our own pace, discover new places, and avoid the hassle of taking taxis anywhere outside of town. The delivery and pick-up service made the process incredibly easy for anyone. I highly recommend renting a golf cart to anyone planning a trip to San Pedro.
So, if you are planning a trip to San Pedro, Belize, make sure to consider renting a golf cart. It's a fun and convenient way to explore the island, and it will add that extra bit of adventure to your travels that you may not have known you needed!