Roaring Judy State Fish Hatchery is a really great place to go if you are visiting the Gunnison, Colorado area with your family. For the past couple of years we have spent the summers working at a motel in Gunnison Colorado. When we work at Island Acres Resort Motel, guests often ask for fishing recommendations.
Of course fishing in this area ranges widely so I always try to ask people about themselves, their group, and what kind of fishing they are into. Are they fly fishing, shore fishing, or boat fishing? Do they prefer small streams or large bodies of water? All of those kind of things matter because of the diversity of fishing waters in the Gunnison area. Sometimes, though, I talk to people with families that just want a relaxing day of fishing. Maybe they want to give their kids a lesson or just a bit of experience. In these instances, I recommend Roaring Judy State Fish Hatchery.
About Roaring Judy Fish Hatchery
The Roaring Judy Fish Hatchery in Colorado is a key facility focused on conserving fish and supporting local fisheries. Using modern techniques, the hatchery breeds healthy rainbow and cutthroat trout to sustain Colorado's fish populations. Environmental sustainability is a top priority, with water conservation and energy-efficient practices in place. The hatchery also serves as an educational center, providing guided tours to teach visitors about fish life cycles and the importance of preserving aquatic ecosystems.
Through partnerships with government agencies, conservation organizations, and fishing enthusiasts, the hatchery contributes to scientific research, fish stocking programs, and habitat restoration efforts. The Roaring Judy Fish Hatchery plays a crucial role in preserving fish species, promoting sustainable fishing, and conserving Colorado's natural heritage.
Why You Should Consider Roaring Judy State Fish Hatchery
Roaring Judy State Fish Hatchery is a great park to enjoy with your family. There are plenty of opportunities to catch fish for those wanting to go fishing. Maybe someone in the family wants to wander around and take photographs of the scenic surroundings. Or, there are picnic tables to sit and enjoy some snacks or read a good book in nature.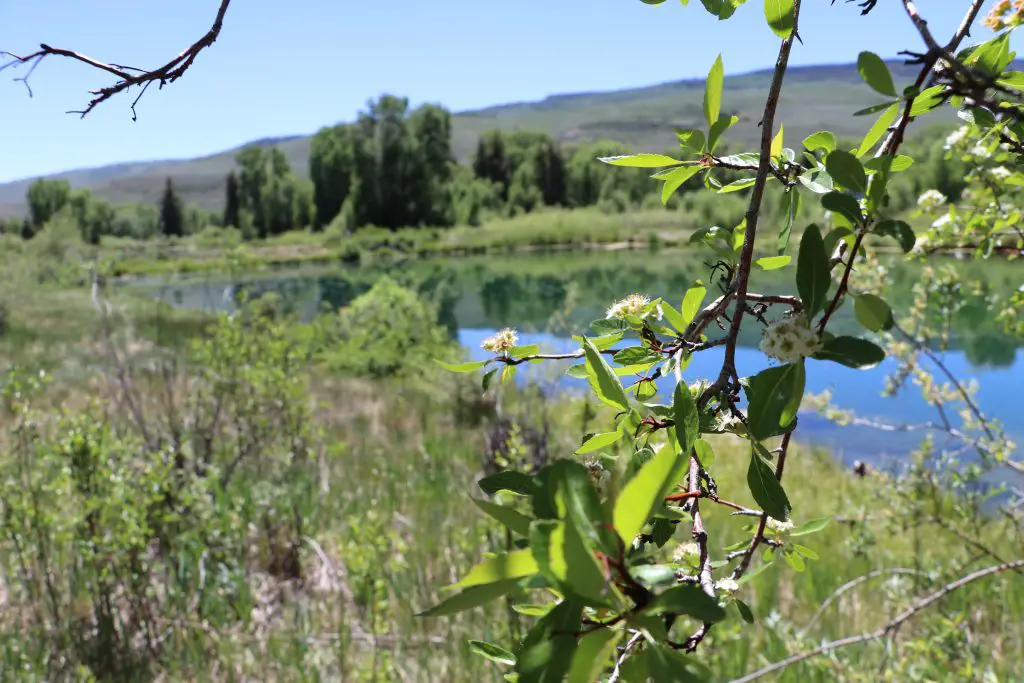 Pond Fishing at Roaring Judy State Fish Hatchery
The first attraction that you will be drawn to in the park are the ponds. These ponds are full of fish and the water is crystal clear. The ponds are the reason why I suggest families with children visit Roaring Judy. I would have thought it was so cool when I was a child to be able to walk right up to the water and see all of the fish. It can also help with teaching young children about fishing because you can demonstrate different bait presentations and see how the fish react in real time.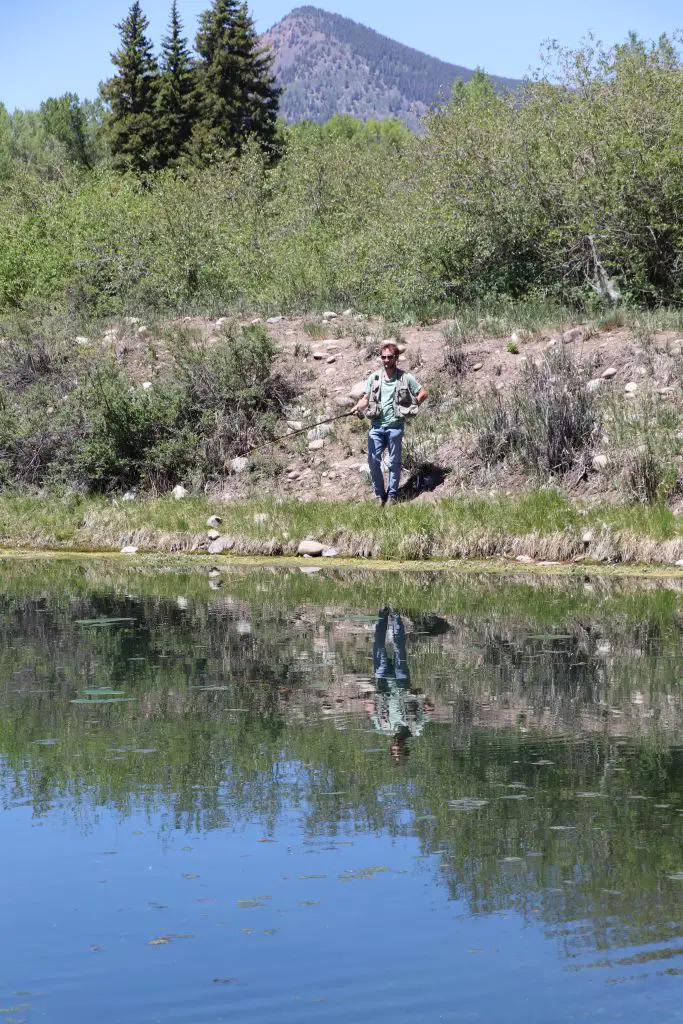 There are several ponds on the property so you can explore and find your favorite spot. Keep in mind that the fish in these ponds are highly pressured so they may be elusive to catch, but it is certainly possible. You might try fly fishing or using small spinners. Or, of course worms!
Fishing the East River
Roaring Judy State Fish Hatchery provides access to the East River. Like all of the rivers in the Gunnison area, you can catch a variety of trout and often they can be quite large. Fly fishing is one of the preferred methods of fishing the rivers in the Gunnison area. You can also use spinners or spoons and the current will give a really nice action on the baits.
The rivers flow quickly in the area and the water can be very high so please be careful with children and pets! But, the river can provide a bit more advanced fishing option for those in the family with more experience.
Photography
The Gunnison area in Colorado is full of picturesque landscapes and Roaring Judy State Fish Hatchery is no different. There are small trails to explore for members of the family that want to journey off and snap off a few photos. During the summer you can find wildflowers to photograph, the ponds are beautiful, and of course there are distant mountains you can capture. You can even try your hand at photographing the fish.
Relax
Finally, maybe you just want to sit back and relax while the family is enjoying Roaring Judy State Fish Hatchery. In this case, you can bring a lawn chair or sit at one of the picnic tables. You can read a book, catch some sun rays, or just sit back and enjoy observing your family as they learn about Colorado fishing and nature.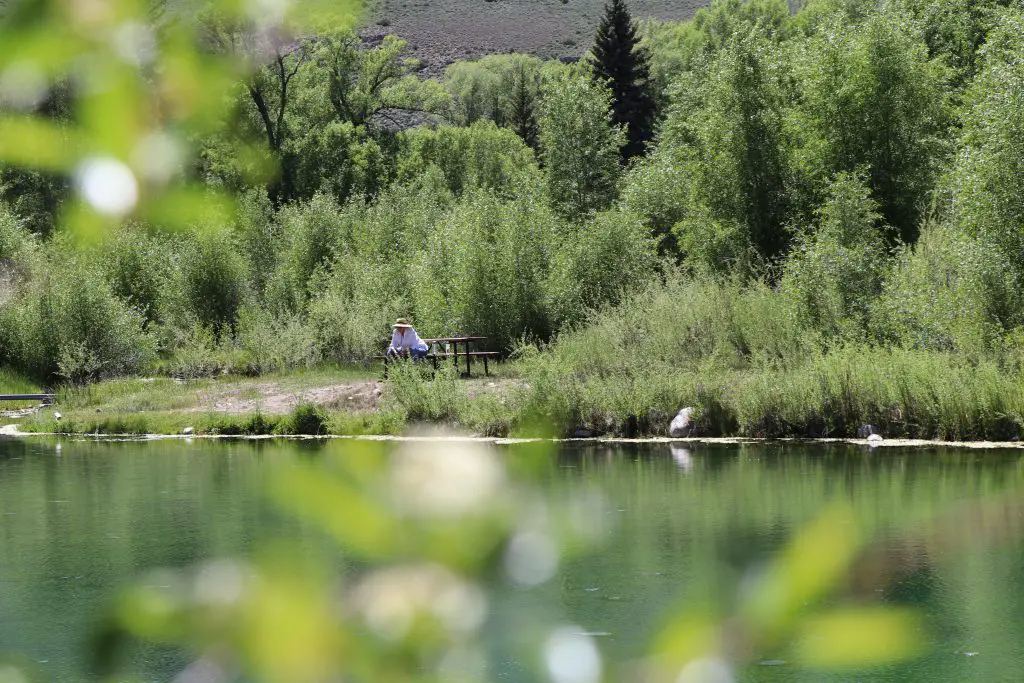 Final Thoughts on Visiting Roaring Judy State Fish Hatchery
We have spent a lot of time over the past couple years exploring the Gunnison area and I always like to drop a line when I can. So, I have explored a lot of different fishing spots in the area. There truly are a wide variety of types of fishing, but for anyone on vacation with the whole family, I suggest spending a day fishing at Roaring Judy State Fish Hatcher.
The whole family can enjoy the day. For first timers or those learning a new fishing technique, the ponds offer a great opportunity for trial and error. For those with a more advanced skillset, you can try fishing the East River. Or for those that are just being supportive, you can still find picturesque settings to take photos, or a relaxing spot to sit and enjoy the outdoors.
My final note on visiting Roaring Judy State Fish Hatchery is to make sure you follow all of the posted regulations. This is a great little spot, but lets all follow the rules so that it stays that way!