If you are on spring break or if you are traveling near Lake Havasu City, then you may like to stop into a place that makes incredible Mexican Food. I have been living near Lake Havasu City and I have tried several different restaurants, but I believe the best Mexican food in Lake Havasu City is at Humberto's Taco Shop.
Tacos, burritos, chimichangas and more, Humberto's offers reliably consistent food. You can dine in quickly and easily, or you can take their burritos on the go. They even have a drive-thru, so you know the experience is fast, and the food remains delicious even when it's served through the drive-thru window!
I grew up in Colorado around a lot of good Mexican food, and I love a good burrito. Humberto's has an awesome carne asada burrito. They also offer a California burrito complete with french fries inside the tortilla. But, my all time favorite burrito at Humberto's is the chile relleno burrito. This burrito is honestly the best of both worlds when it comes to my two favorite Mexican dishes: chile rellenos and burritos. The fried cheese-stuffed chile melts in your mouth, and the shredded lettuce, tomatoes, and sour cream bring a delightful freshness to it all.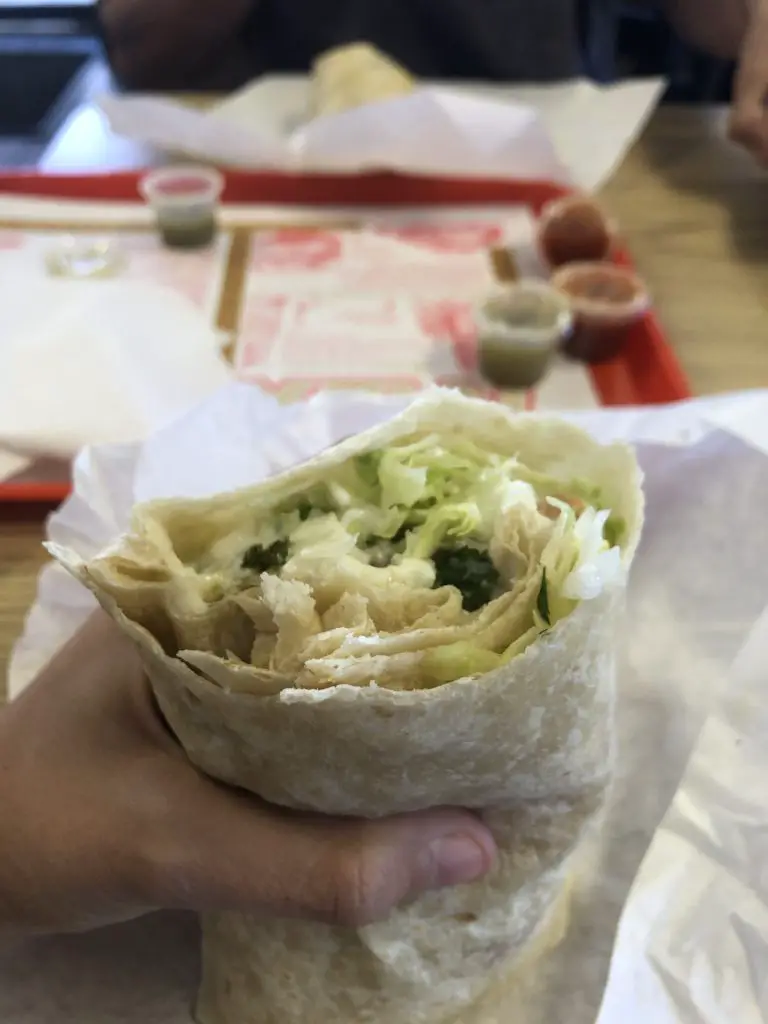 Chimichangas at Humberto's Taco Shop
Did you know that the chimichanga is Arizona's unofficial state food?
A deep fried burrito? Sign me up!
I can say from experience that Humberto's has an incredible chimichanga that comes smothered in sauce, sour cream, and guacamole. Also from experience, I suggest eating this one inside so you aren't left trying to maneuver this oversized delight in a styrofoam to-go box.
Best Mexican Food in Lake Havasu City, Arizona
You have many options depending on what you are looking for at Humberto's. If you do not mind sitting down to dine in the restaurant, then you can have your burrito or chimichanga smothered, or "wet" as they call it at Humberto's. If you are looking to take your food on the go, then they are still delicious dry. Even when served dry, Humberto's burritos come with a side of red and or green salsa!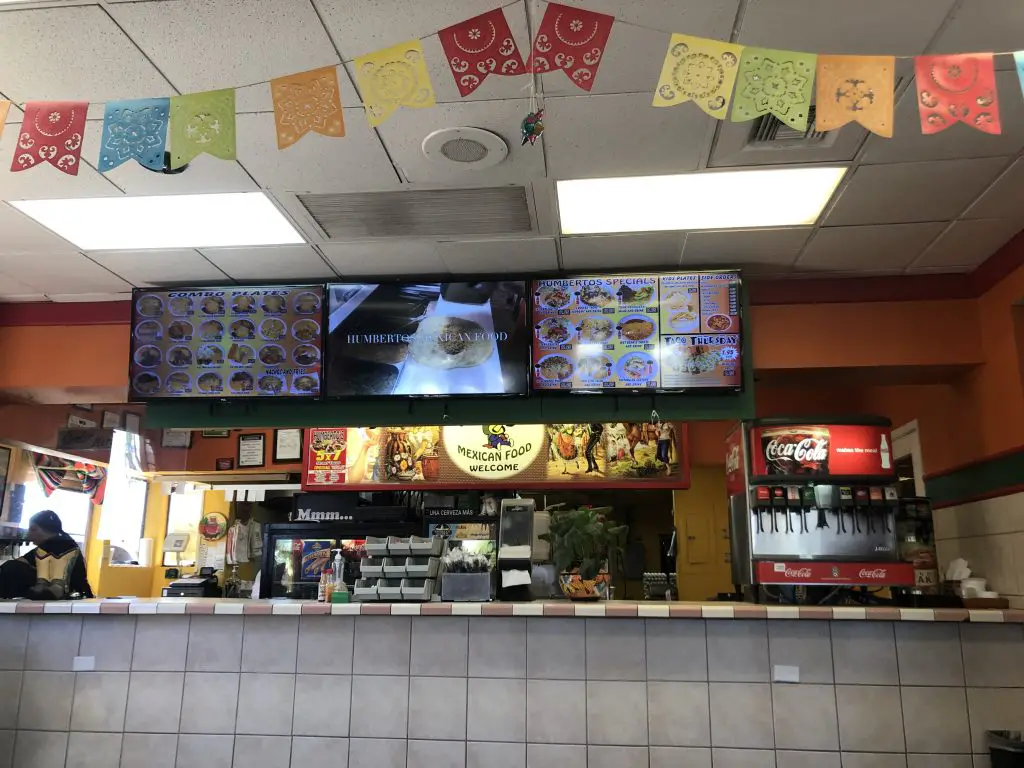 Why you should go to Humberto's Taco Shop
Humberto's comes off as a small hole-in-the-wall restaurant, but I promised you will be happy if you choose to eat here. With locations all around Mohave County and beyond, Humberto's is a larger organization than you might think. Still, the salsa and tortillas are made fresh, and our food has always been served deliciously hot. From the ordering process to devouring our meals, we have always had an amazing experience at Humberto's Taco Shop, making us rank it the best Mexican food in Lake Havasu City, Arizona!
Get Your Humberto's Burrito Wet with Enchilada Sauce
This is a bit of an update. We recently went to Humberto's and ordered our burritos wet. I would usually ask for the green chile but on this occasion I forgot to specify and we were served enchilada sauce. This was an incredible mistake on my part because the enchilada sauce might be the best I have ever had. Just a perfect chile flavor.