We have traveled I-80 a number of times between Colorado and Indiana. Often, we spend a night in Omaha, while other times we simply travel through Nebraska. When we have time, though, Stephanie and I have found a few gems worth experiencing. One such gem is the Lee G. Simmons Wildlife Safari.
About Lee G. Simmons Wildlife Safari and Conservation Park
The Lee G. Simmons Conservation Park and Wildlife Safari is located along the Platte River between Lincoln and Omaha in Ashland, Nebraska. This park is home to private conservation efforts including Cheetah and Tiger breeding but also offers many experiences where the public can engage with wildlife and conservation efforts.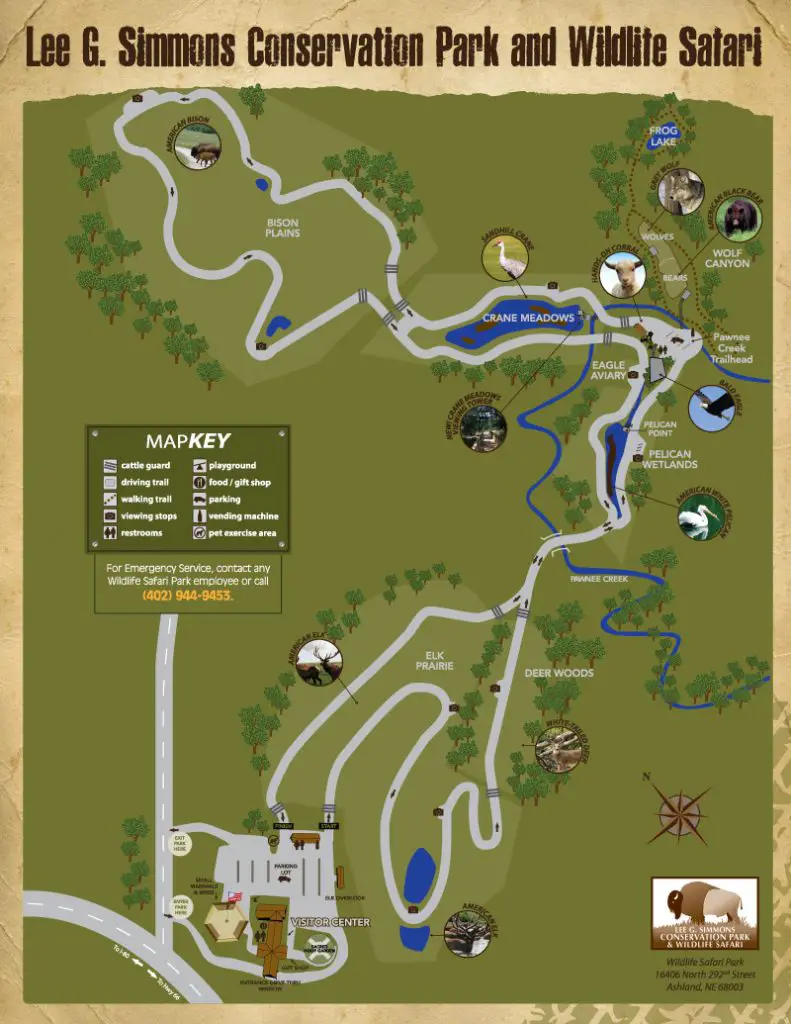 The main attraction to the public is the wildlife safari. The safari includes six open area wildlife exhibits designed for viewers to experience from their personal vehicles. The six exhibits include Bison Plains, Lee and Helene Sapp Family Elk Meadows, Deer Woods, Pelican Wetlands, Prairie Dog Town, and Harold and Marian Andersen Crane Meadow. 
Part-way through the safari there are also a couple additional exhibits that can be viewed by parking and walking a short path. These exhibits include an Eagle Aviary, Wolf Canyon, and an area for viewing bears.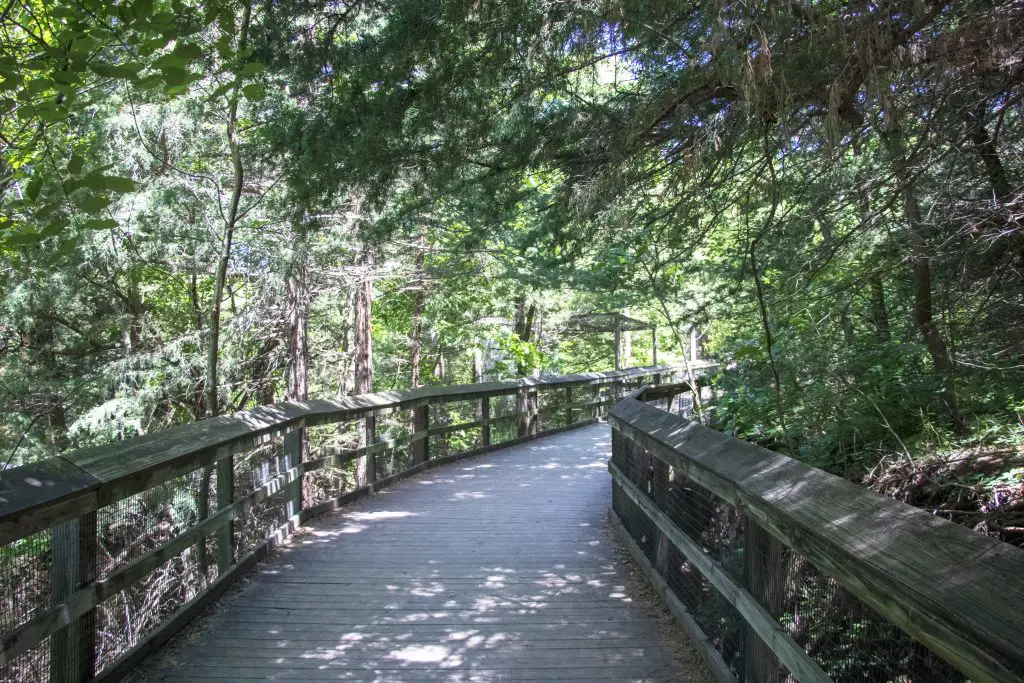 Our Experience at Lee G. Simmons Wildlife Safari
Overall we definitely enjoyed our experience at Lee G. Simmons Wildlife Safari. We were there in the heat of the summer so the animals were less active, but accessible, none-the-less. What makes this park such a gem is that it is constructed in such a way that we never felt as if we were nearby the two major metropolitan areas of Nebraska, or one of the most traveled interstates.
The park is well kept and serene. The transitions between various climates are seamless and stunning, and much of the wildlife is accessible without having to leave your own vehicle. 
With that said, here are a few highlights from our experience at Lee G. Simmons Wildlife Safari.
Extra Exhibits on the Wildlife Safari
There is a small lot to park your car within the wildlife safari area. It is at this point when we got out and explored the extra exhibits. First we went to the Eagle Aviary. We spent some time observing the birds and taking photographs of the enclosed environment equipped with its own algae pond.
We then went down the path toward Wolf Canyon. Within this exhibit there is a wooden path leading toward a wolf display and a black bear display. Along the path are multiple owl enclosures as well.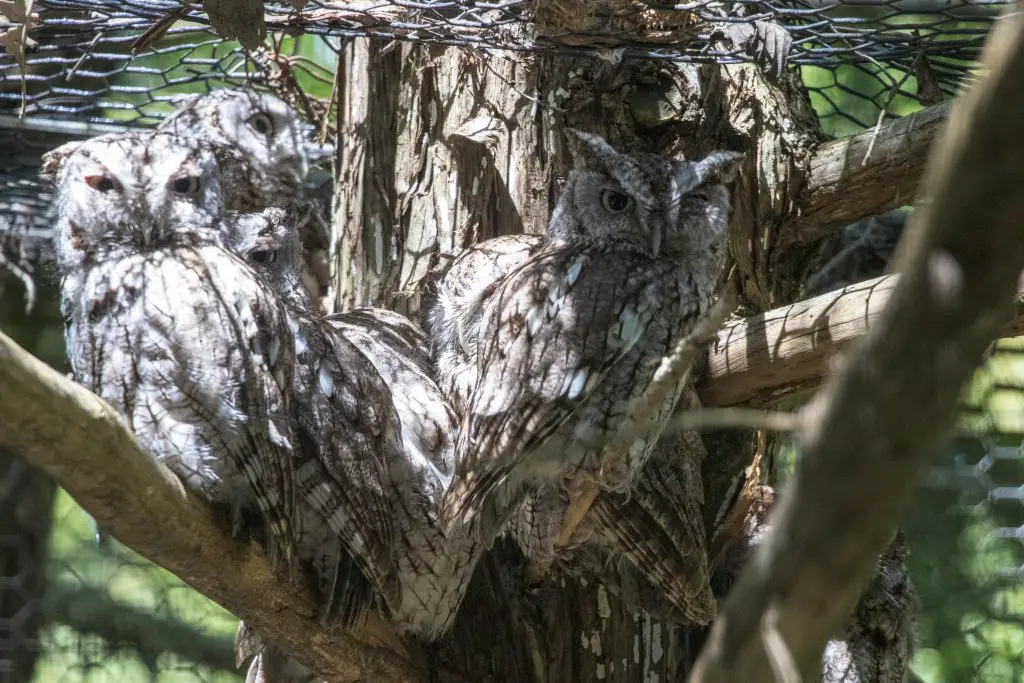 At first we did not spot wolves or bears from the designed lookout points. Despite the heat we decided to follow a smaller path around to the backside of the bear enclosure. It was off the beaten path where we got our first glimpse of one of the two bears. She was resting in the shade and after giving us a glance she continued resting.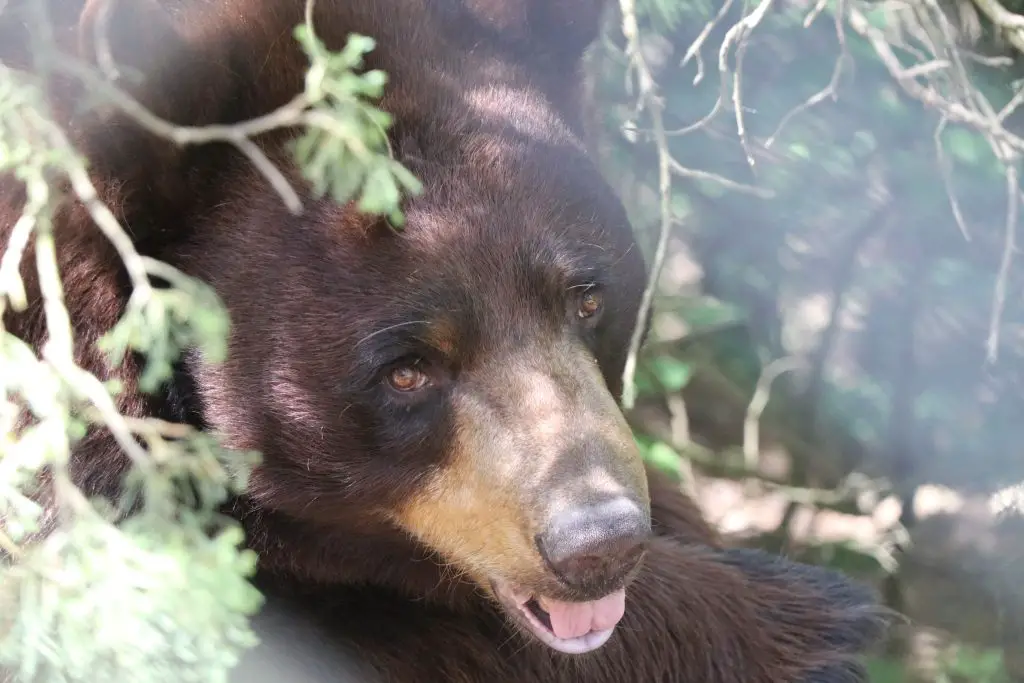 While we did not see any of the wolves on this day, we did see the other bear from a look out point on our way out. This point was accessible to families and we saw a few children enjoying the view.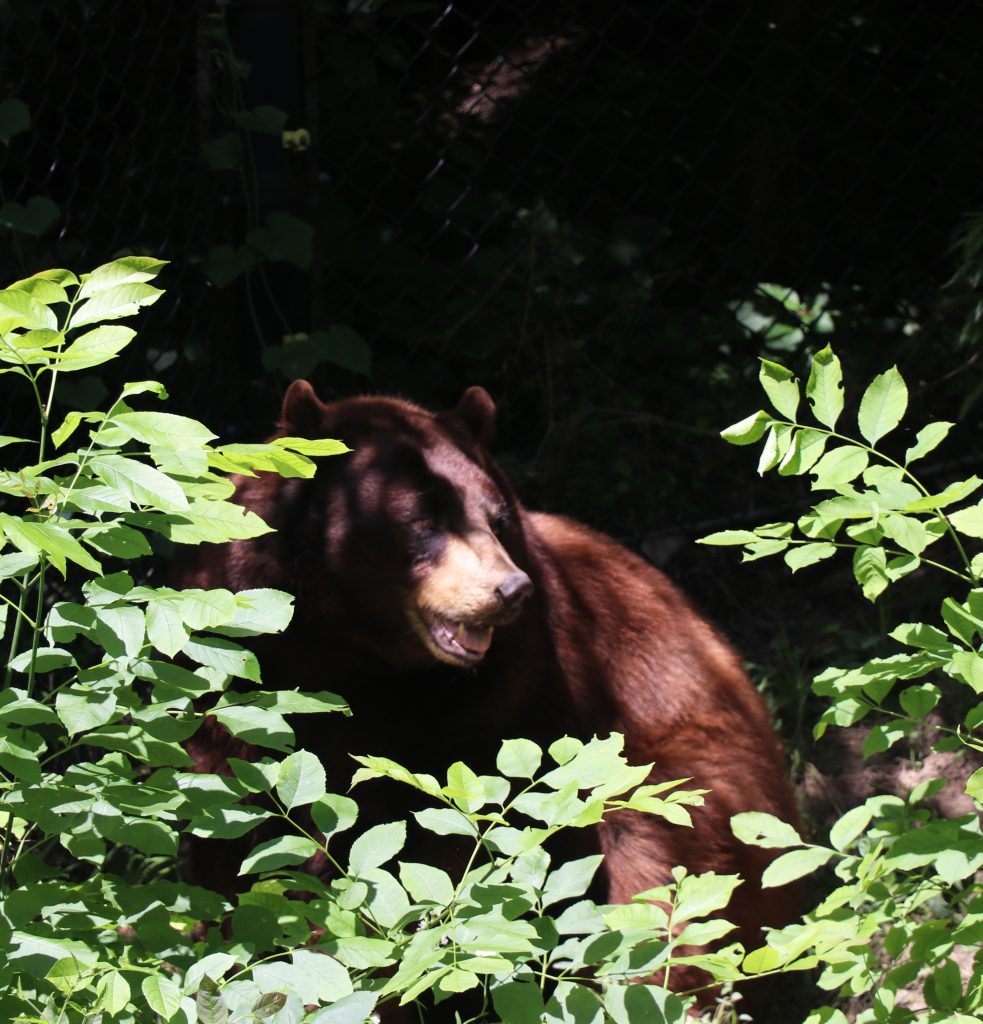 Overall these extra exhibits are worth the short walk away from your vehicle.
Lee G. Simmons Wildlife Safari's Bison Calf
We were also fortunate to catch a couple photos of this baby bison. I imagine this calf was just a few weeks old. If you look closely you can see the calf's horns emerging just behind the eyes. Check out this link to Lee G. Simmons Conservation Park and Wildlife Safari for more information about this bison calf.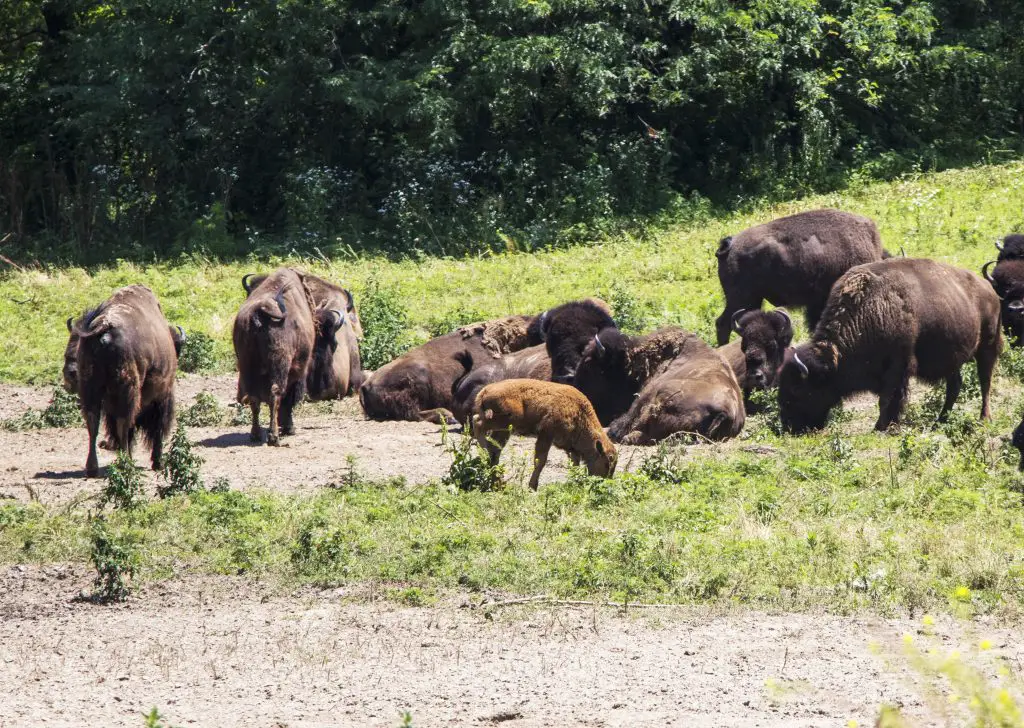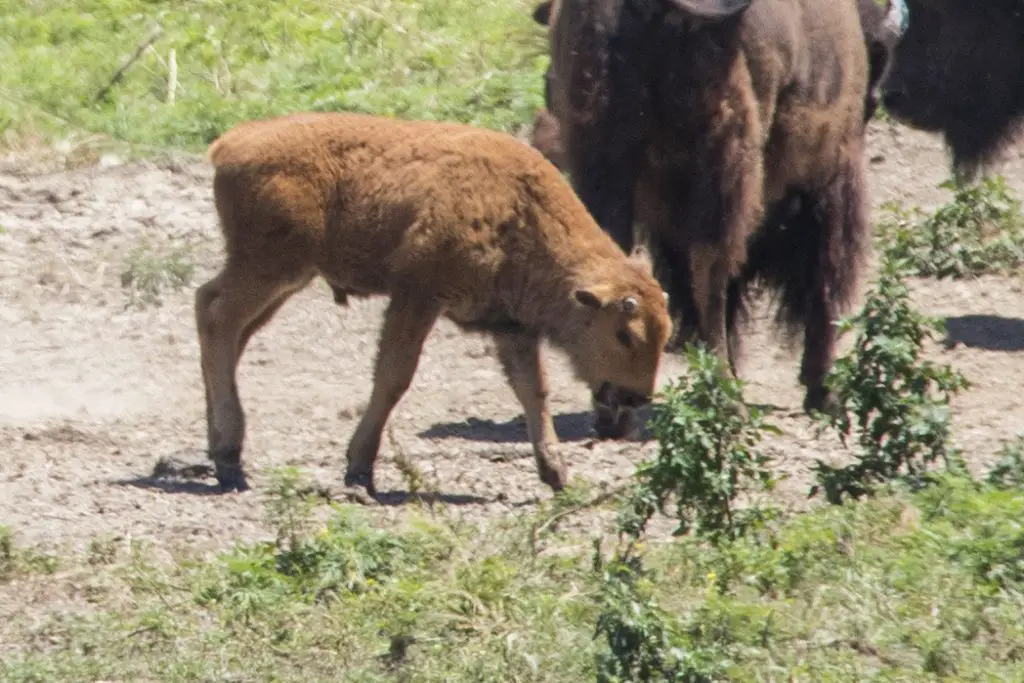 Non-animal life at Lee G. Simmons Conservation Park and Wildlife Safari
One pleasant surprise in the wildlife park was the "non-animal" life. From blossoms and berries to flowers. The summer sun also brought out the green in the park's small algae ponds. Whether it was on the walking trail or along the road, we often caught ourselves gazing at the plant-life in Lee G. Simmons Wildlife Safari.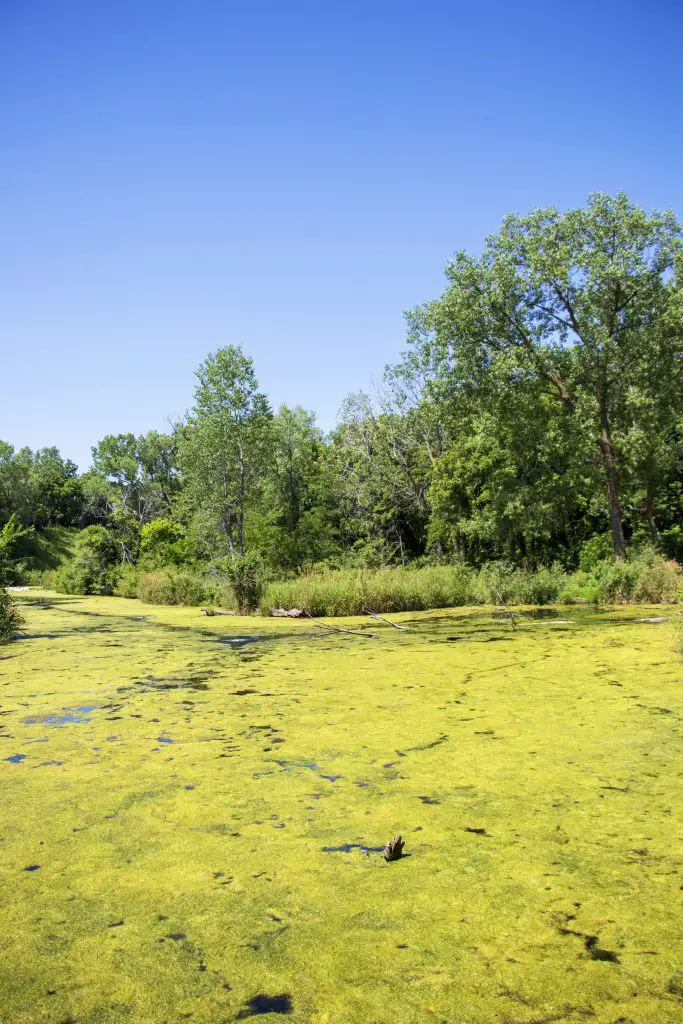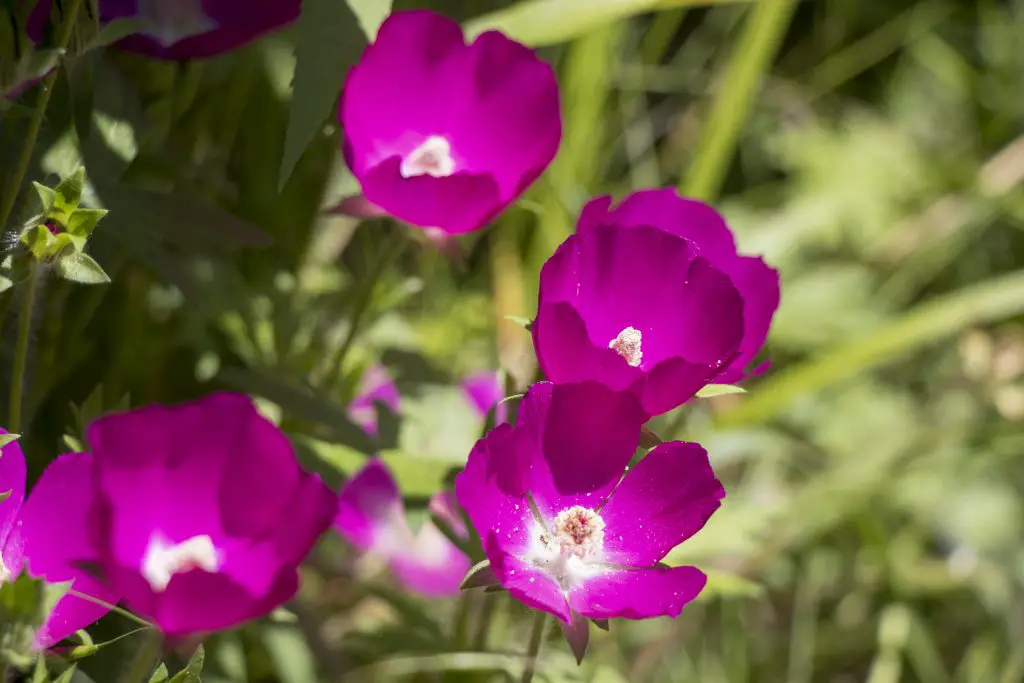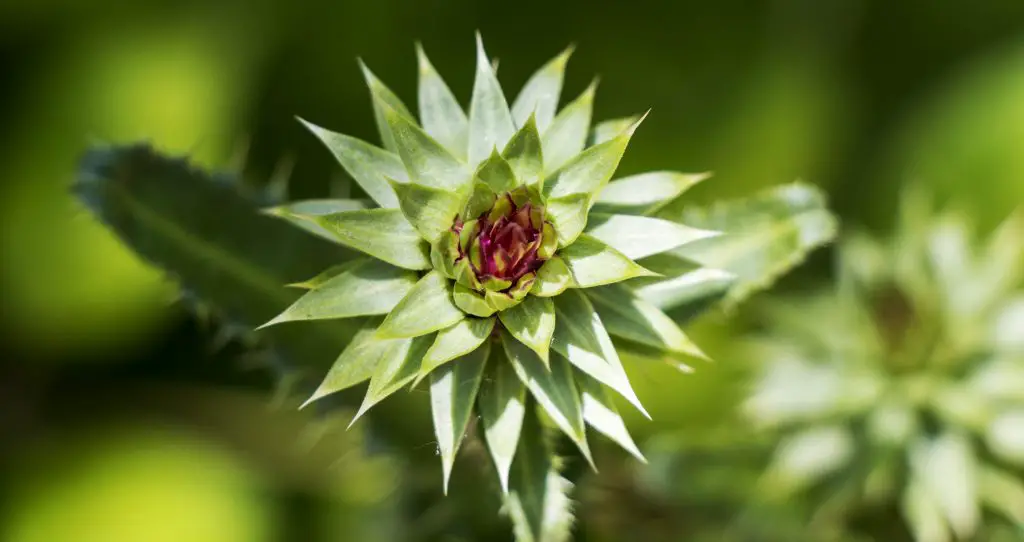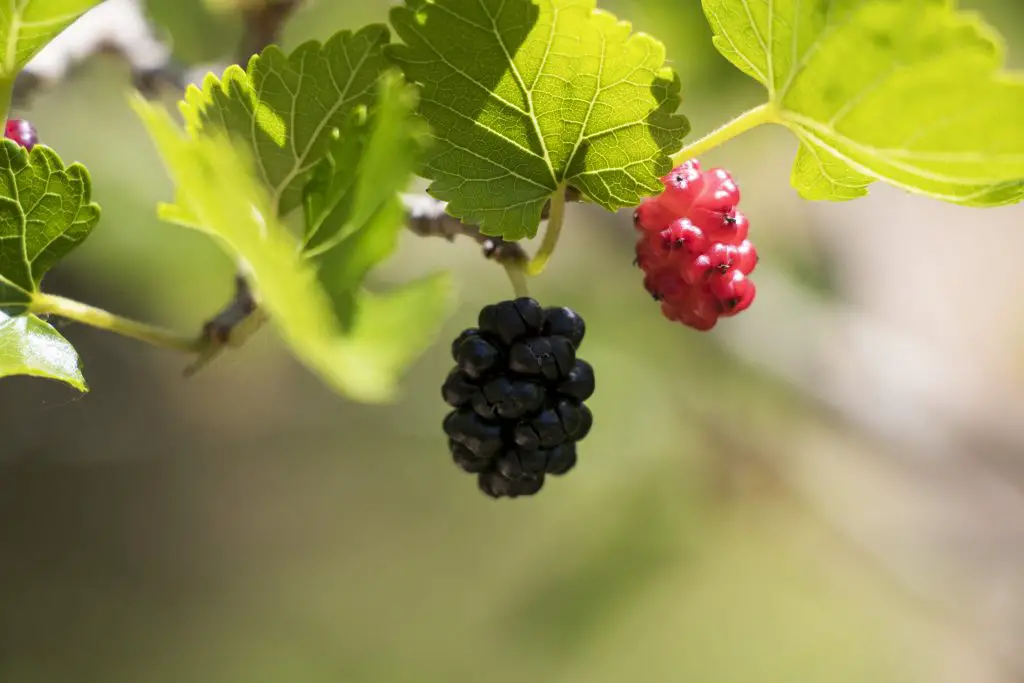 When we visited Lee G. Simmons Conservation Park and Wildlife Safari, the Bison Overlook and Nature Play Area was still under construction. It has since opened.
Badlands National Park and Stunning Sunsets: A Photographer's Dream